What are the Best Free Japanese Movies? Japan has a long history of amazing filmmaking, so there is a lot of remarkable movie material. I've also noticed recently that some of the older and very highly regarded films are showing up on free sites – perhaps they are now in the public domain. That opens their viewership to a much wider and international audience. So what are the best free Japanese films that are available to view now?
FREE JAPANESE Anime
The free high-quality anime options are incredible. I know some people are not going to agree with my anime picks, but these are my favorite free anime series and movies. I really enjoy the anime series – Attack on Titan – giant beasts attacking walled cities. Humanity is nearly destroyed by these beasts, who eat people more for pleasure than for food. There is an entire military-type crew of interesting characters. Be warned – some of the scenes are gory. But it held my interest for fully 59 episodes(!), and I believe there are more to come later this year. I am looking forward to it. Where to watch Attack on Titan.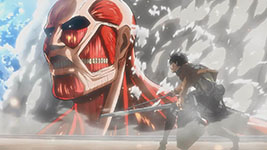 I think Cowboy Bebop is another great Japanese anime series. It's a bit like a futuristic gun-slinger and his sidekicks. The world has colonized the rest of the solar system, and its an exceptional time of space travel. The bounty-hunting gang is out to track down and capture escaped prisoners or criminal fugitives. Great stories and wonderful character development and very fun to watch. Space Cowboys! Where to watch Cowboy Bebop.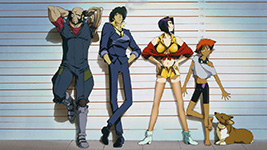 Akira is a fantastic animated movie about biker gangs and military secrets. It's a two-hour cyberpunk action film with nonstop excitement and violence. (This one is not for the kids.) The world is coming to an end, and maybe it will be reborn better than it was. The scenes are incredibly detailed with a lot of attention paid to the animation and background city material. It's been a while since I've watched it, but it's a classic, and it probably influenced a lot of other more recent great films. It is available to stream absolutely free. Where to watch Akira.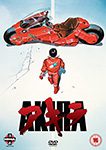 Ghost in the Shell is an outstanding futuristic film, and I regard it as one of the all-time great free Japanese anime movies. It's about networks and cybernetics and robots and sexuality. Hackers can now hack into your mind. Stop the puppetmaster before he takes control of your brain. Great animation and dark, violent action. Where to watch Ghost in the Shell.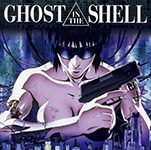 FREE JAPANESE Films
For some free classic Japanese movie choices, Tokyo Story is an all-time great, and it is now free. It's about the relationship between parents and adult children and was filmed not long after World War II in 1953 – what an interesting time in Japan's history. It's about the slow conclusion of the family experience. It's amazing to me that this film is 70 years old, and the themes are just as real today. Where to watch Tokyo Story.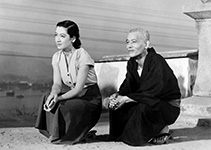 Late Spring is an outstanding free Japanese movie, and it's totally free. It's a romantic drama filmed in 1949. A daughter is fine with being single, but her father thinks she should marry. Where to watch Late Spring.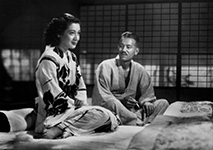 Rashomon is considered one of the best films – period. It's about a murder and four different perspectives of it. Has mankind lost its way? Are we all selfish liars? There are some powerful messages in this Akira Kurosawa film. It is not always available for free, but we have seen it on several free streaming sites, including most recently Plex. If you can't find it there, Where to watch Rashomon.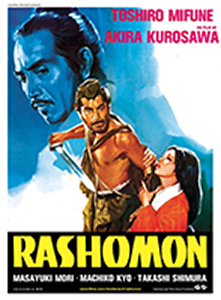 The next film is only available for free on kanopy – and kanopy isn't easily accessible to all people. Seven Samurai (1954) is always a favorite on every all-time movie list, but it's not free unless you have a subscription to kanopy. Watch Seven Samurai.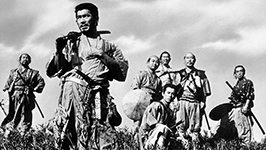 For more recently made films, Battle Royale, once banned in the US, is a cult classic. The Japanese government forces High School students to kill each other. It's shocking and graphic and definitely not for everyone, but it is an interesting film. Where to watch Battle Royale.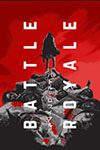 Tokyo Sonata is a very good film about an out-of-work businessman. The economic situation isn't great in contemporary Japan. What can people do about it? Relationships are always the most important. Where to watch Tokyo Sonata.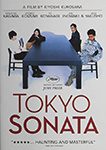 3-Iron is a great romantic film and it is often free. A motorcycle-riding drifter finds homes to squat in for a few days. But he always leaves the places better than when he arrived – fixing things and cleaning. One day he encounters an abused wife. They quietly fall in love. Where to watch 3-Iron.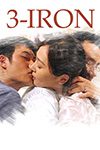 Shoplifters is the best free Japanese film I have seen recently. It's about a poor, small-time, petty theft, criminal "family" that takes in a small child that they believe has been abandoned. They run into trouble and their family secrets are exposed. What is a family? It's what we make it to be. And love is stronger than blood. It is a must-watch. Where to watch Shoplifters.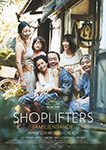 The Best FREE JAPANESE MOVIE
However, my choice for Best Free Japanese Movie (that you can click and start streaming right now), remains Departures. Where to watch Departures. I have seen it several times, and it just gets me every time. I think it has an important perspective on death and dying, and I was glad it broadened my outlook. It really did change how I feel about the process of death. Regrettably, I don't think it is sensitive enough to transgender issues and in that sense it has not aged well into this decade. There are a couple of awkward scenes that possibly played better as humor in 2008 than they do now, and the film starts with one of these awkward scenes. And we're all happy that the world has grown a lot since those times. But overall, Departures is an outstanding film with a touching story and important message. It really did make me rethink some of the ceremonies we have around aging and death. And the importance of dignity to the family and to the deceased.
There are more great free international films and TV series.