Our team of movie reviewers have been watching free films online for many years to come up with this short list of best free foreign movie sites. We have endured poor quality, and low resolution films. We have put up with slow streaming and slow internet. We have had to tolerate movies stopping to allow buffering. It was frustrating and aggravating, but we did it. We did it because we loved to watch free movies – and sometimes hard to find movies.
High definition videos do take a lot of bandwidth and processing power, so if you are agonizing over your poor movie streaming, there are a few things you can do. Slow streaming video might be caused by overloading your machine. Turn off all of your other programs running in the background. Shut down any extra applications. Close all of your unnecessary windows. If you have other gadgets using your internet connection, turn them off. You may have a lot of other devices connected to your internet. Scan for viruses. If none of this helps, then you might have to upgrade your hardware. Try a better modem/router or improve your plan from your internet service provider.
Fortunately today the online movie experience is usually seamless and fantastic. We have watched hundreds (more likely thousands) of free online films. These listed below are all free, legal, high quality, and super trusted movie sites. These are NOT illegal sites with pirated content. These are not riddled with malware. Please do not take a chance by downloading films from illegal movie sites. There is enough great content available for free. These are all legitimate streaming services that provide high quality movies.
Here are the best free foreign movie sites that we use most often:
(Note that these are not affiliate links and we have no commercial interest in these sites in any way. We just want you to have the best possible experience watching free movies online.)
1. Tubi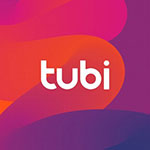 Tubi TV. This is simply one of the best free foreign movie sites available. Yes, you do have to watch an occasional ad. Yes, the movie credits are cut – and this really bugs me, although most viewers probably prefer it. But overall it is a great movie experience with one of the highest quality selections of movies available. You can watch movies and TV shows from any device – laptop, iPad, iPhone, whatever. Just download the app or visit the website. You can sync your devices to watch on one device and pick up where you left off on another. And so many of the movies on Tubi are popular big budget films from Hollywood. I watch a lot of movies, of course, and their collection is very high quality and extensive. Many of my favorite films are available – for free – on tubi. And there is no limit to the number of films you can watch. I also like to watch foreign TV series and tubi has a lot of good ones. Plus, the site is secure, legal and trusted. My only criticism of tubi is that sometimes the streaming hangs on the ads, and I have to start the process again. And sometimes it hangs a second time, and it's frustrating, but I just forget tubi and move on to something else. Overall, it is very high quality with so many selections – and it is all free. For these reasons it is our favorite international movie streaming website.
2. Rakuten VIKI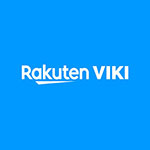 Rakuten VIKI is a site that is often left off of the best free foreign movie sites lists. This is a travesty of free movie list justice. There are thousands of great movies and shows on VIKI, but it is a super niche site. It is a specialized site aimed mostly at Asian Dramas – particularly Korean K-Dramas – but it also includes some remarkable free movies. We have watched dozens and dozens of these highly-addictive Asian series on VIKI, and we have never been disappointed in the quality of the production or subtitled translations. In addition to the high product standards, Viki also includes an intense and devoted fanbase. These include millions of worldwide subscribers woven together in a tight online community. Volunteers (volunteers!) also edit the films and create the translations. VIKI does have mostly shows that require membership, subscription or pay-per-view. The free content is usually not the most recent releases and sometimes not the most popular material. However, don't overlook Rakuten Viki for first class entertainment. There are a lot of movies and asian dramas that are totally free. We have watched a lot of the other K-Drama sites, but Rakuten VIKI is our favorite, by far.
3. Kanopy and Hoopla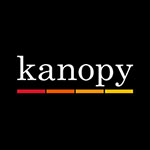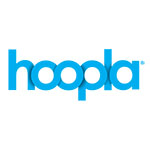 Rounding out our top three is a two-for-one bonus – kanopy and hoopla. Kanopy and hoopla are both free, although you have to have an account at a public library or university that supports them. Sometimes universities and libraries do not publicize their participation, so check your local community. I was pleased to find that my local university had a subscription to kanopy and my local library had a subscription to hoopla. Neither were advertised. Both kanopy and hoopla have an incredible collection of high-quality international films and tv series – with no advertisements! Kanopy describes itself as thoughtful entertainment with classic cinema, indie film and top documentaries – although I would consider it much more than that. Hoopla is a web and mobile library media streaming platform for audio books, comics, e-books, movies, music, and TV with over 500,000 options across those formats. My criticism with both of these sites is that they require a subscription to use them. You either have to be a student at a school that subscribes to the service or you have to have a library card to a library that subscribes to the service. Many of us are neither. And I have found that the universities and libraries have different levels of support and edit which content is available to the user. This is disappointing when you have heard a great new film is on kanopy or hoopla, but your particular provider does not have that movie.
I think it's a lot of fun to scroll through all of the movie and tv options on these four streaming sites. It's exciting to find a film that I've always wanted to watch – and there it is – free for the viewing. And with these 3 best free movie sites, I always have tons of interesting and high-quality content to view. All safe, secure and trusted and all totally free.
Stay curious.
If you want to explore other free trusted streaming sites try these free movie websites or see the Free Foreign Films Home