I think one of the features that this site offers that I have not seen anywhere else is the list of free international film special offers that are available (only) right now. This means that these films may not be available anywhere next week – for free or not. We belong to many movie and film groups, various international news groups, world culture groups and other associated email collections. We try to scan all of this information frequently for details on free international films to put on our Watch Free Foreign Movies Right Now page.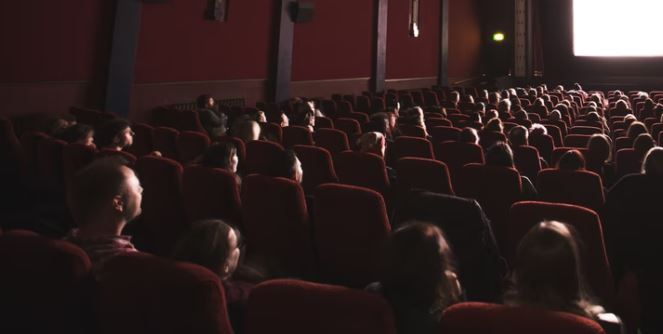 International Film Festivals
Often this list is from various international films festivals with a very short time frame that play throughout the year. Generally the film festivals charge a market-value fee to view their films. This is totally understandable and acceptable. These events are usually difficult to organize, and they require a significant investment of time, energy and work. As I understand these happenings, I don't think any of them are profiting unreasonably.
These movie festivals may have the following formats:
(1) A totally in-person event.
(2) A blended event of in-person and online.
(3) A totally online, virtual event.
Because many of the festivals are either a blended event or an online virtual event, we can now attend these movie festivals from the comfort of our homes. And often these film festivals have a portion of their offerings that are totally free. Sometimes they are completely free. These films that are part of the movie festivals have been vetted as high quality material that make a significant contribution to the body of contemporary cinema.
You will not be disappointed with the suggestions from most of the film festivals listed on the Free Foreign Films : Special Offers page. They are among the best film choices available in international movies. They cover many genres of film. They are entertaining and educational. They are often highly acclaimed from the best directors and producers. They are from legal, trusted and secure festival sites. And they are completely free.
Streaming Services
Another source of limited run free movies is with the most well-known streaming services. They often run promotions that include free movies for a certain amount of time – usually a week. Sometimes these promotions only run through a weekend, sometimes they run longer like maybe a month, but usually they last about a week. If we can catch these offers fast enough, we have a week of free unlimited viewing. There are a lot of streaming services available, and usually one of them is offering some sort of free movie for a bit more publicity and advertising. Some of these services keep a small library of free films to encourage visitors to their sites.
Sometimes these streaming sites request a credit card number and other personal details in order to watch their free content. This generally has the form of "watch free for a month and then cancel the service or your credit card will be billed." I shy away from those sites because I'm never completely sure if they are legitimate and can be trusted. I also don't trust myself enough to remember to cancel the service after a month. We try to only post content on this site that is safe and secure. If there is any question at all about the site security, content or intent, we will not post it out of an abundance of caution.
If we have suspicions about the site, we never add links to the content. There is really no need to do it. There is so much great free content available from reputable foreign film websites that suspicious sites can be ignored. It would not be showing care for the readers of this site if we ignored dubious sites and took chances with suspect links.
Museums
In addition to film festivals and streaming service promotions, there are many other sources for free films. Museums sometimes offer free online films. There are always a number of experimental foreign films, experimental international cinema or avant-garde films on museum or art house sites. These often feature dance, painting, or poetry. These films may be low-budget movies financed by grants and therefore are often in the public domain.
Commercial Films on YouTube
It is not uncommon for a film company to upload a great film to YouTube. They may do this to generate interest in something new that is related or maybe because they feel the film has outlived its commercial appeal. YouTube itself, known for free streaming video, is in the commercial online movie streaming business, but they have several hundred films that are absolutely free.
Consumer Electronics
You can get free movie channels with the purchase of a smart TV or other gadget. These are ad-supported channels like Crackle, Pluto.tv and Xumo. They have a lot of material including live news, movies, TV shows and sports. Many consumer electronics also include access to Vudu and YouTube.
Cultural Events
There are websites devoted to a particular film genre that will frequently offer a week of free films. Nations or diplomatic embassies will sometimes offer free movies to promote cultural awareness – perhaps Filipino-American Month or National Canadian Film Day or Lunar New Year Holiday. The free movie lineup accompanies other cultural festivals. These events are fantastic ways to learn about other parts of the world. Sometimes a site will put together a great collection of films that includes many free ones. The sources of high-quality free movies are endless.
These special films are available – but their time frame is extremely limited. If you find a film on the Watch Free Foreign Movies Right Now page interesting, you should watch it immediately because it will likely be gone tomorrow.
Stay Curious!